Go Back
Academics
Share on Whatsapp
MIVODIY WEB - A 2 day workshop on Web Design and Development, Web Technologies By EngineersHub and Sreenidhi Institute of Science and Technology
Hurray !!!
An amazing opportunity for Students to Learn, Learners to code, Coders to develop and Developers to Propel.
EngineersHub presents you with a DO IT YOURSELF styled workshop on Web Design and Web Development on account of INNOVISION 2k15.
MIVODIY WEB is scheduled on 7th and 8th of August at Sreenidhi Institute of Science and Technology.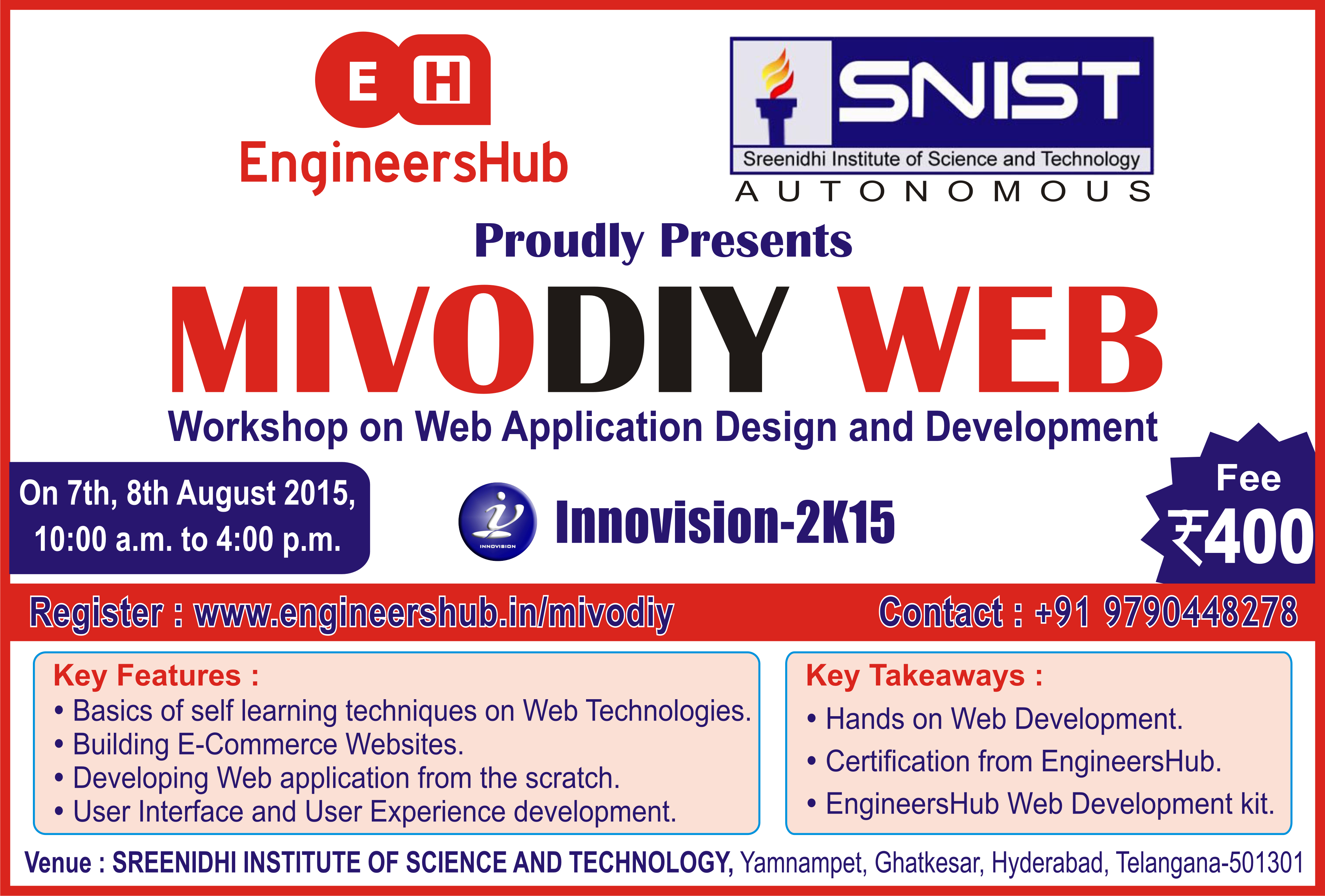 Terms and Condititons:
No Refund or cancellation of ticket.
Bring your laptops for handson session.
Food is not included.
Candidates can board any sreenidhi bus for transport
You can register online and offline
For Offline Registration Contact : +91 9790448278
You can Register and Book your ticket online here
Most of the features are not Available, We will integrate all the existing features and new features very soon.
x