Go Back
Academics
Login and Follow EngineersHub to receive SMS Notifications
Share on Whatsapp
UNNATI' 14 - the prestigious annual management fest - University of Hyderabad - March 14 & 15th 2014
An exclusive opportunity for B.Tech (Mechanical final year) students!!!!! Come with your buddies in teams and participate in the Optimizer, presented by the most prestigious Management Fest UNNATI. Get acquainted with the aspiring business leaders.
Optimizer is an event with out-of-the-box and interesting rounds – Chakravyuh, Beer game & Crisis management, where one needs to utilise their wit and speed to be the masters to complete the tasks.
UNNATI' 14 is the prestigious annual management fest organizing by School of Management Studies, University of Hyderabad on March 14 & 15, 2014. It provides a platform to bring together the versatile talent from the prominent B-Schools across the country.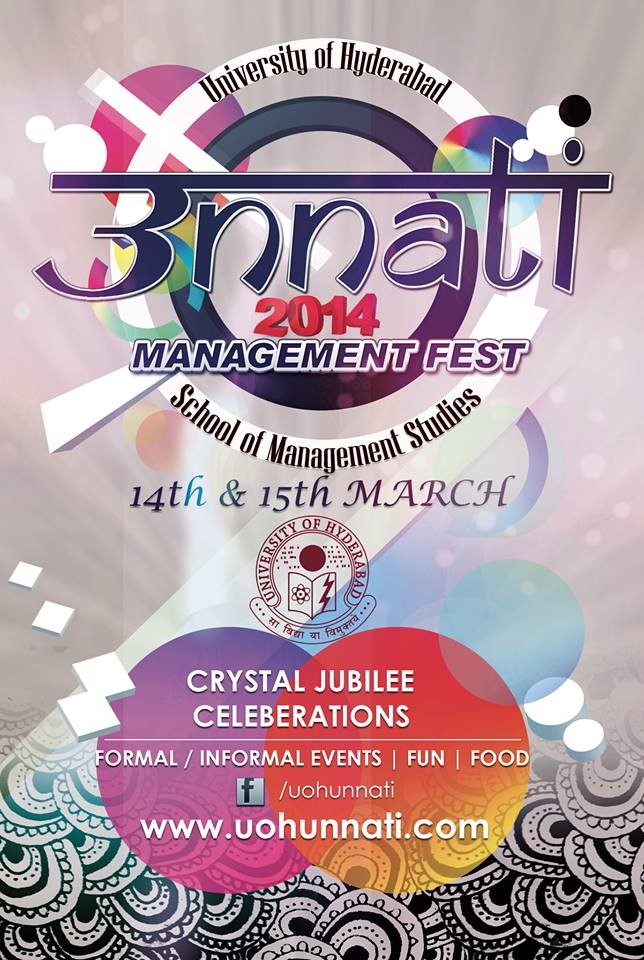 The formal flagship events at Unnati include : Marketeur – Marketing event, Finanzen – Finance event, Optimizer – Operations event, Maneuver – HR event and NEO – The young manager event.
Exciting fun events include : Bomb squad, Brain storming, JAM, Treasure hunt, Visit HCU, Dedications, Slow bike riding, T2 Cricket, Tattooing, Bollywood thambola, Photography and many more...... Have loads of knowledge, fun and food!!!!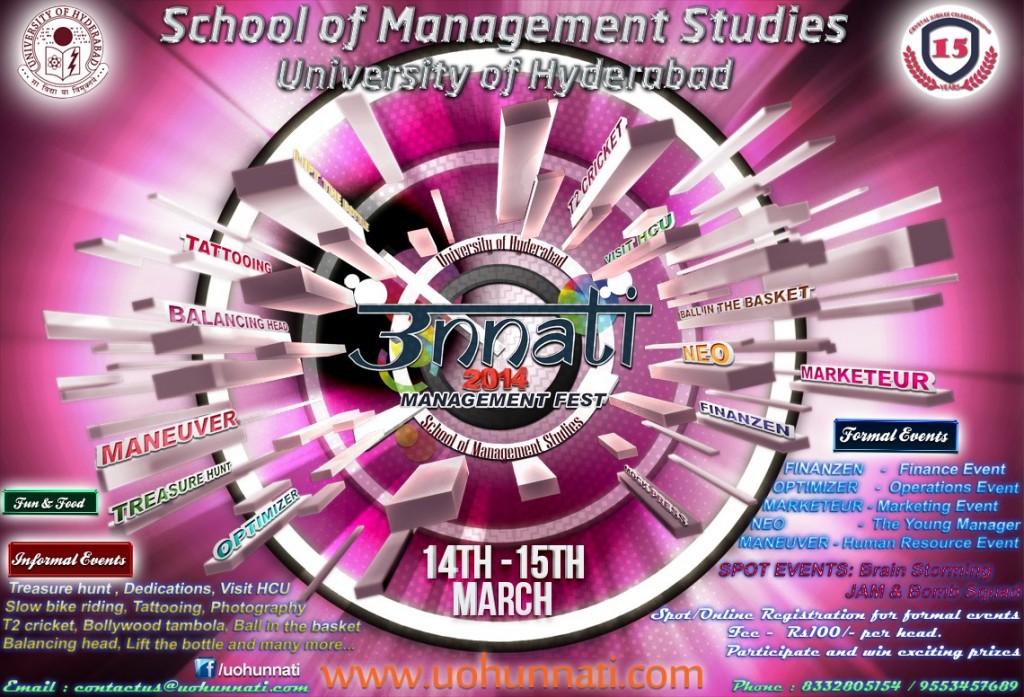 Registrations are going on. Hurry up!!!!!
For more details log on to
Website : www.uohunnati.com
Email : contactus@uohunnati.com
Facebook page : www.facebook.com/uohunnati
Users Joined
Kancharla Priyanka
1 hour ago
madhurisreeja
19 hours ago
x